For marketers who walk the walk
You know the theory. Now here's the practice. If you want opinions you can trust, advice you can use and real-world experience to learn from, then there's no better collection of marketing experts than here.
This month we're talking about: Amazon coins, growth hacking, Google's social sign-in, valid links, website design briefs, email ROI and more…
It's not every month a new currency is launched. In February Amazon announced a new virtual currency called Amazon Coins (a genius moniker) and an interesting promotion where customers will be given money (virtual). Watch out from May onwards. Some are calling it the Bank of Jeff…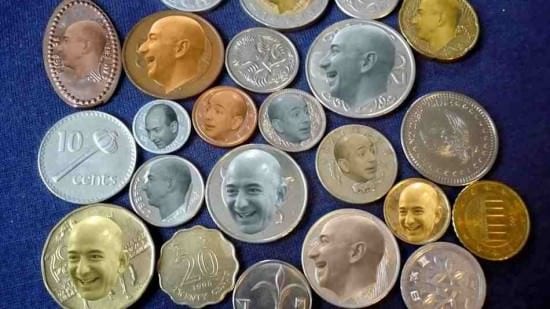 Image credit: Mashable
Strategy and planning
Did you notice the emergence of the term "growth hacking" for describing a "new" marketing approach in 2012 and continuing into the start of 2013? I initially dismissed it as a fad most relevant for SaaS (Software as a Service) / single product startup businesses. But recently, I've noticed some new job descriptions in this area which prompted me to take another look. In particular, I noticed that The Guardian is currently advertising for a Head of Growth Hacking – read more in my briefing on what traditional businesses can learn from growth hacking. If you're looking for more traditional advice to create a marketing plan check out our new 7 Steps Guide to creating a marketing plan. This blog post also links through to free webcast from Annmarie Hanlon introducing her guide.
Social media marketing
Search marketing
Google Clarifies its Assessment of which Links are Valid – A big story in the UK with worldwide implications as Google removes Interflora from it's index and penalises numerous media sites
Google introduces Product Listings Ads. This only impacts retailers, but it's a big impact. From February 13, Google will phase out free listings in UK Shopping searches. As Google Shopping changes, marketers will need to budget for clicks they previously got for free and get to grips with the Merchant Center, product feeds and product listing ads.
Of value to a wider range of companies, in February Google also improved support for local targeting of mobile users with the new Adwords Enhanced campaigns.
User experience, analytics and conversion optimisation
Email marketing and CRM
We hope you find this monthly round-up useful. It was compiled by Dave Chaffey, author of Emarketing Excellence and editor of the Smart Insights marketing planning advice site. Smart Insights is the IDM's official content partner for best practice marketing guides and templates.