Many of us still perceive digital marketing and marketing as separate entities.
The IDM challenges this notion, tackling important questions, including should 'marketing' encapsulate all channels and mediums – plus how to use the challenges in 2020 as an opportunity to readdress our beliefs around marketing.
Marketing communications channels have been expanding for some time.
They now encompass artificial intelligence, machine learning, big data, and consumer centricity, but many of us still identify these terms with 'digital marketing.'
Just this April, marketers looking to educate and upskill themselves searched on Google for 'digital marketing courses' – 83% more than those who searched for 'marketing courses.'
Why is Digital Marketing Separate from Marketing?
The term 'digital marketing' was coined 30 years ago in 1990. Why then is the industry still so intent on seeing digital marketing as a separate entity to marketing? Why are channels introduced before 1990 categorised as marketing, and the subsequent computer and internet-based channels as digital marketing?
Marketing?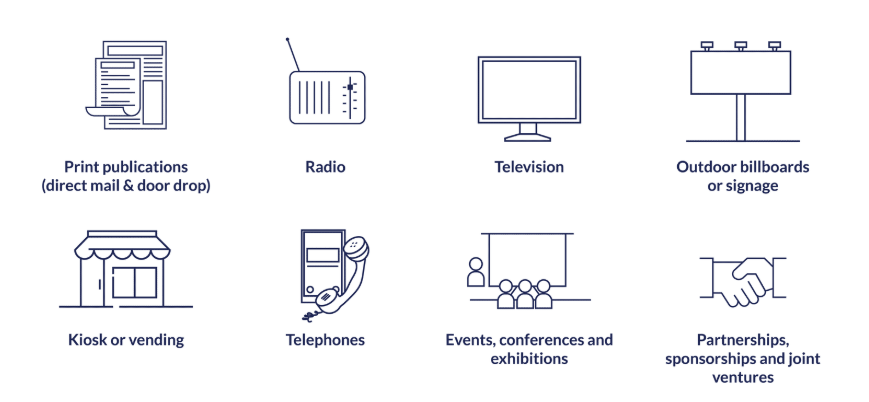 Digital Marketing?

Should 'Marketing' Encapsulate All Channels and Mediums?
Communication through TV or social media require the same foundation and skills:
Understand your audience
Give them value
Grab their attention using interesting and relevant topics
Targeting any one segment exclusively through offline channels is very unlikely, yet it's often viewed as a key differentiator in developing marketing communications.
Marketing must focus on the consumer; skills required to reach them are essential. Digital marketing is absolutely relevant, but so is TV advertising, direct mail, door drops, radio and – once we're on the other side of the coronavirus – billboards and point of purchase.
Should marketing be used an umbrella term, encapsulating all channels and mediums of communication?
What's Marketing Without Data?
The term 'data driven marketing' has also come into the mix. Should all marketing not be data driven?
Without data, we can't identify who we're speaking with, if they're interested in our product, or their preferred method of communication. Marketing would be a mass of ineffective, irrelevant communications, where quantity rules and quality has no meaning.
Using 2020 Setbacks to Pushback Marketing Beliefs
Though 2020 has presented a lot of challenges, many of us have reduced workloads, giving us an opportunity to readdress our beliefs around marketing: 'If it's not data driven, it's not marketing' or 'if channels are driven by the department you work in, rather than an understanding of your consumers preferred communication methods, it's not marketing.'
Build Your Marketing, Digital, and Data Knowledge
The IDM offers three new online courses that embrace the full range of marketing communications channels, and the use of data in marketing decisions.
Targeted at those of you new to or looking to strengthen your appreciation of marketing, the Award in Marketing is a multichannel primer on the best-practice fundamentals of customer-first marketing.
Targeted at marketing managers, this Professional Diploma equips you with the knowledge needed to create effective omnichannel campaigns - and you'll take away templates, processes, and real-life examples for use right now in what you do daily.
Targeted at marketing leaders, this Postgraduate Diploma will teach you how to develop your strategic planning and digital transformation skillsets.
For more on IDM online learning, check out the IDM Blog. Posts include information on our new Virtual Classroom, Why Home Learning is Right for You, and our Resource Centre for IDM students.