A single customer view (SCV) holds all the data about each customer as one single, easy to access record.
You could also refer to this as a single supporter view if you are a charity, or a single resident view if you're a local council, the principles, the purpose and the outcomes are all the same. So, for the purposes of this blog, a single customer view can relate to any type of customer for any organisation.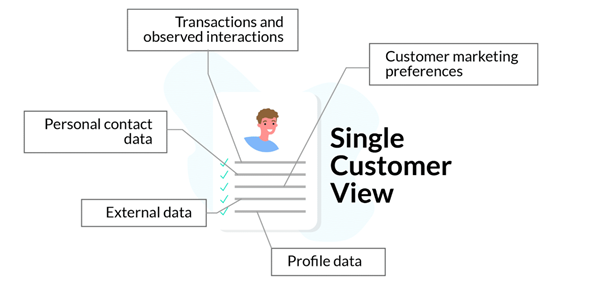 Companies who use a single customer view well, develop an advantage over their competitors.
For example, SCV allows Amazon to record every purchase you've made along with all the products you have looked at. This gives Amazon insight into what you like and they can make intelligent predictions of what you might want next.
The key benefits of creating a single customer view are:
You're able to analyse aggerated purchase data and customer profile information to understand buyers better
Can improve customer understanding which leads to better insight into customer behaviour
More accurate tailoring and targeting of communication
Improve customer experience
Better business data upon which to base decisions
Being better informed and improving communications, you should expect to drive greater customer loyalty
However, it also needs to be acknowledged that the data complexities needed to achieve a real-time SCV across all organisational systems is immense, and therefore many more practical integration steps are recommended.
Steps towards implementing a SCV:
1. Identify data sets
The first step towards effective integration is to identify all the information that matters and what sources you need to pull together.
2. Assess data quality
Data is not always complete or up to date. This can influence the matching and de-duplication process.
3. Identify duplicates
You need to start the matching process and getting a sense of where the same people might reside on different data sets.
4. Select technology
Identify what systems you can use to clean and match the source data and what you will use to validate it.
5. Establish control procedures
Quality and hygiene procedures established at the start will maintain quality in the future.
There is a broad range of data sets that you will already which will need bringing together, such as transaction data, name and contact details, but there are other data sets that can be used to give you a fuller picture of your audiences such as, their interests and hobbies.
Here are some examples of the types of data you can access this data from third parties: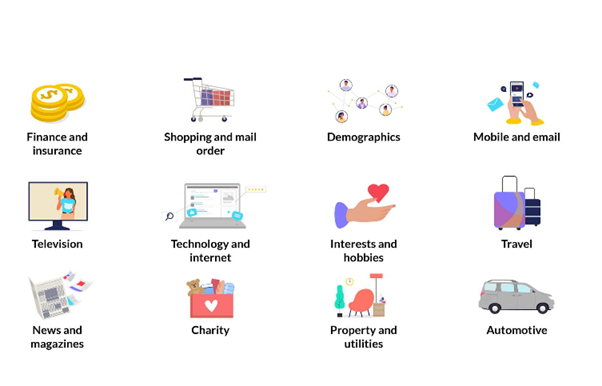 For access to this kind of data you would need to explore specialist companies such as Acxiom, Acorn and Experian.
At the IDM we believe that the customer is at the heart of everything we as marketers do if you want to understand more about how to use data to become customer-centric have a look at one of our courses:
You can choose from tutor-led short courses. Or earn a qualification.
The information in this blog was taken from the Postgraduate Diploma in Digital Marketing, you can access the full lesson, here.
All our learning content is available as an upgrade option to Data and Marketing association members. Get in touch if you would like to hear more.