LUSH's content works because it is intimate, honest and has real purpose, says Julie Atherton, whose devotion to the scented soaps verges on the religious.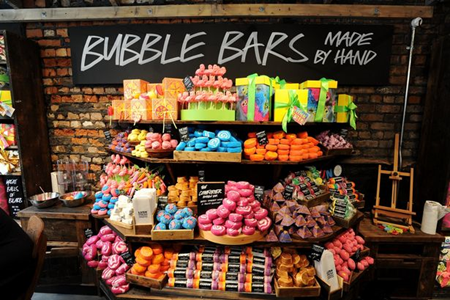 I am a Lushie, an avid customer. I am never without a Bubble Bar. I am a fan. I spread the luxury soap message to friends and family through gifts and recommendations. But more than that: I believe.
I admire and support the business's principles, like its commitment to paying full tax, and it's social mission, campaigning against animal testing and for human rights. It's all this and more that makes me a truly loyal customer.
LUSH is no Johnnie-come-lately to branding with purpose. It's that purpose that created a great product that embodies the company's core beliefs of fairness and ethical behaviour. And it delivers on these promises.
That's why I am such a loyal customer. But as a marketer, why do I so admire them?

For great content marketing, LUSH cleans-up. From its beginnings it shunned traditional marketing to focus on those beliefs and aims that it shares with its customers.
Lush's marketing works because it does three simple things really well to create a powerful emotional connection between customers and the brand.
1. Honest
LUSH cares about the planet, it is ethical and sustainable, and its products reflect this view. This mission attracts and retains customers who share the same values. What makes LUSH more believable than other brands is its commitment and consistency with those values.
If you visit the LUSH homepage, cause comes first, not product. The top story is about creating a #FurFreeBritain, and the Call To Action is to sign a petition, not to buy.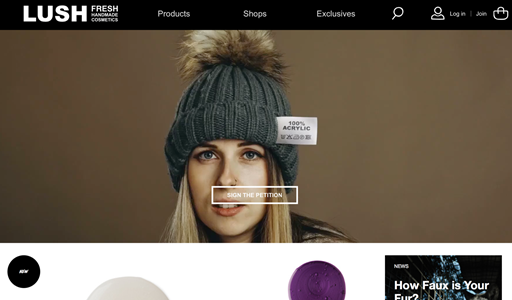 Prioritising cause over product goes against traditional marketing, but it works. LUSH saw a 75% rise in pre-tax profit last year and a 26% rise in sales. But it's not just on the website that this happens, but on their social platforms, in their LushTimes news, on their app and in-store.
Their higher purpose is prominent and promoted, winning customers' admiration and custom.
2. Intimacy
LUSH's isn't about a series of marketing campaigns.
It's about creating stories that it shares with its customers. It promotes immersion in the LUSH experience, whether that's livestreamed from the LUSH Kitchen, attending the LUSH Summit to debate and promote animal and human rights or the environment, or customers creating their own content for the #bathart bath bomb stories.
Lush sees the future as giving more for immersion for its loyal customer with fanclubs and individualised subscription services to launch soon in the UK.
3. Ingenious
LUSH is bold.
It embraces technology and social media to talk to its customers and it recognises that its customers are mobile, connected, and committed. It encourages their enthusiasm and interest by talking to them on their terms.
LUSH embraces its customers' social channels and bring their customers closer to them by stretching the opportunities technology offers to merge the real and virtual worlds.
From dynamic signage in store, to its Gorilla perfume launches, to its many social communities LUSH's voice is heard and amplified through the content it creates and curates.
What can we learn from LUSH? If you have a great story to tell, be brave enough to feature it. Your content will build and expand that story, and your fans will contribute and share it, and your business won't be a wash-out, it will fly.
Did you find this blog useful?
At the IDM we are passionate about educating marketers and providing resources to help advance your career.
If you are interested in enhancing your CV and upskilling, browse through our wider range of marketing courses and qualifications; from one-day short courses to post-graduate diplomas.
Our learning and development team will be happy to advise based on your needs and requirements.