We live in a time where 'switching off' can almost be detrimental to our emotional state. People 'consume' all the time - whether it's actual purchasing of a product or the content that's out there. For the same reason, it's important that brands capitalise on this so that their audience is consuming their content in some way or the other.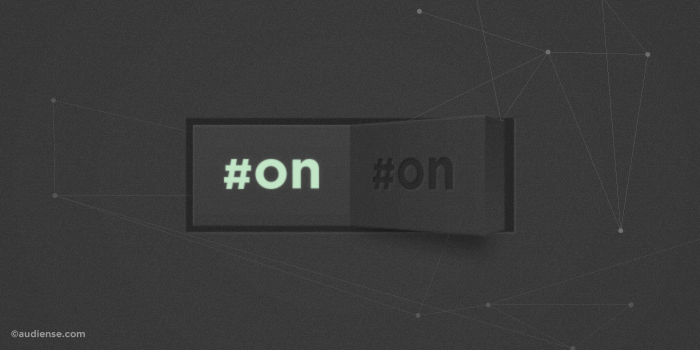 Simon Baker, head of branded content at ITN Productions believes that content will flourish in 2016 and brands must take advantage of this to "benefit from the regularity of content". He also advised that by creating content the audience is genuinely interested in will automatically allow the content to breathe.
Let's take a look into how brands can use Twitter to ensure that they're always communicating with their audience on all channels.
In between big campaigns
What happens between the time that one campaign ends, and the other begins? Brand marketers still need to make sure that their social channels are in line with their overall content strategy - if the consumer never switches off, it's the brand's responsibility to never switch off if they want to continue building on brand awareness.
However, being 'always on' also translates to always being relevant. As the 'always on consumer' wants to be treated as an individual, the messaging communication is important to take note of. There are some brands that excel in the era of always on.
To give an example, let's take the recent premiere of Game of Thrones Season Six. It was the hottest TV topic being discussed on various social media sites, and while a brand like Nandos is not exactly related to the TV show, they know that their audience will be interested. A timely Tweet is all you need to be relevant in this era of always on.
They not only took inspiration from a topical subject, but also related it to their product.
Build content from Twitter insights
Let's talk about data from social media sites. Twitter's public nature and 320M active monthly users give marketers a whole lot to dissect. Especially for brands who want to look at their overall audience - this means, not just their followers, but also those who talk about them on Twitter but don't necessarily follow them.
For example, you might love watching Gogglebox on Channel 4, and you might Tweet about them on the odd occasion, but don't follow them. There's an automatic opportunity for Gogglebox to target you with relevant content to keep me intrigued and interested not only on TV, but also on Twitter.

Marketers can also optimise their 'always on' content on different channels with Twitter insights. Use the knowledge you get from Twitter to inform other channels, like Instagram or even billboard ads. While those ads don't have the advantage of being completely in real time, there is an opportunity to plan the content in advance for traditional advertising like a Tube advert.
Want to learn more? The IDM's Professional Certificate in Social Media is designed to enhance your social media techniques. Learn how to create effective social content, create a robust social strategy that delivers measurable results and ROI and learn to integrate social media marketing across your entire business.
This blog first appeared here on Audiense.
Did you find this blog useful?
At the IDM we are passionate about educating marketers and providing resources to help advance your career.
If you are interested in enhancing your CV and upskilling, browse through our wider range of marketing courses and qualifications; from one-day short courses to post-graduate diplomas.
Our learning and development team will be happy to advise based on your needs and requirements.